Last Sunday was unusually warm in Catalonia, making it a perfect day to head to the hills to join Dalia and Manu from the 137° Ceramic Art Studio for a day of play and exploration with raku fired pottery.
In our first round of firing we applied glaze to the ceramic bisque-ware (pottery that has been through an initial firing to become durable, yet is still porous). After glaze is applied, we fired the pieces at a high temperature and removed them glowing hot from the kiln and placed them in an open-air container filled with combustible material. This is the style of Raku firing that I have done many times before and the results are always surprisingly wonderful with a variety of colors and surface effects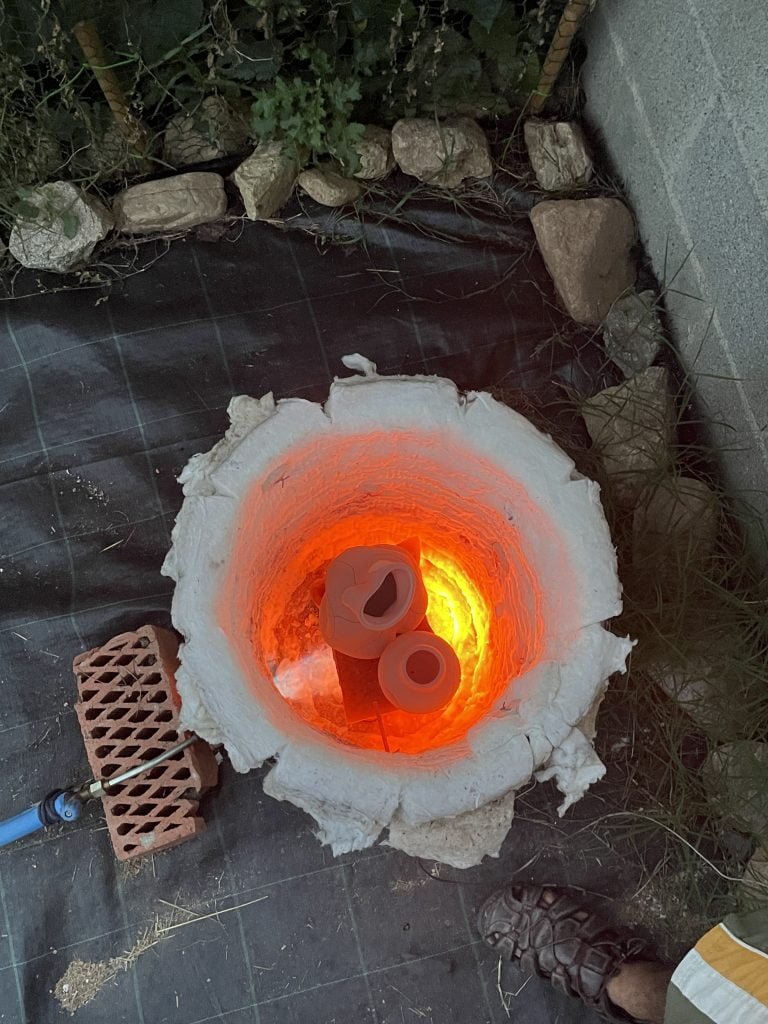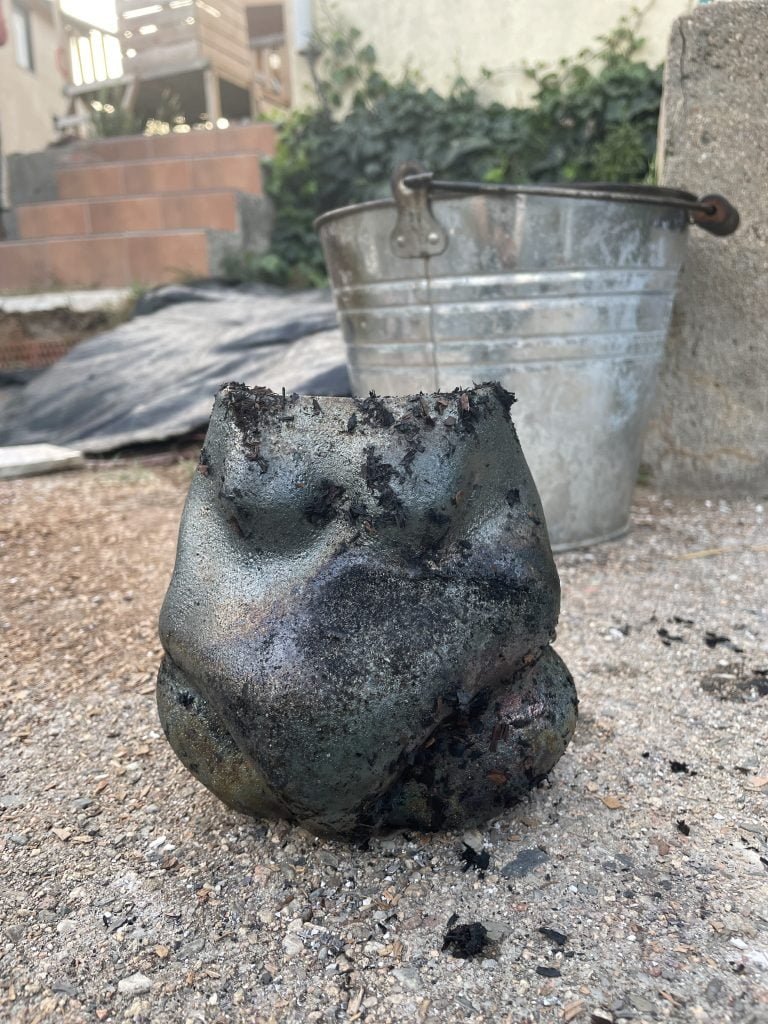 Naked Raku
Next, I learned about a different raku decoration technique, called Naked Raku. For this process we applied a slip to the bisqueware and then a glaze that serves as a protective layer (this glaze will be scraped off after firing and cooling the piece). The smoke from the fire needs to make its way through the cracks and pores of this protective layer in order to create a crackled effect in the clay.
You might have seen white crackle glaze before on Raku Ceramics, this has a very similar effect, except there's no shiny glaze, just the natural, matte clay.
In total, I took four pieces to raku and two of them turned out beautifully. Unfortunately, the other two were broken during the firing process (this is common with raku fired pottery).
So what do I do with those broken pieces that I put so much time and effort into making? Most of the time I use the pieces of my broken pottery to make mosaic artwork, but due to the wabi sabi nature of raku pottery, it makes it an ideal candidate for kinsugi.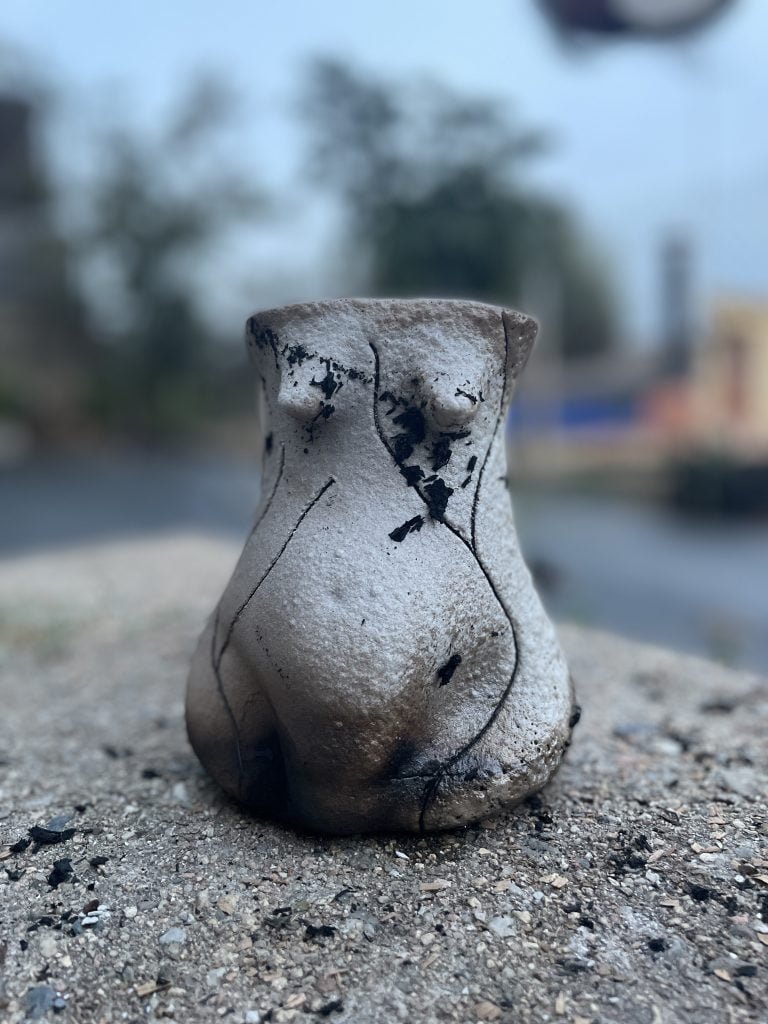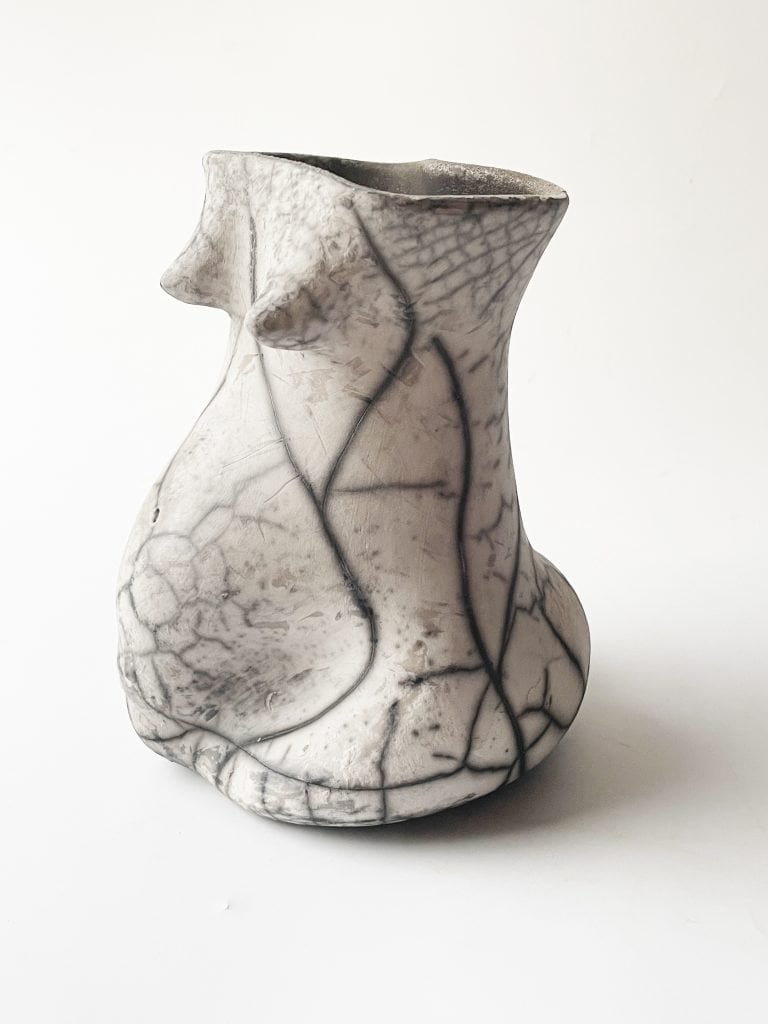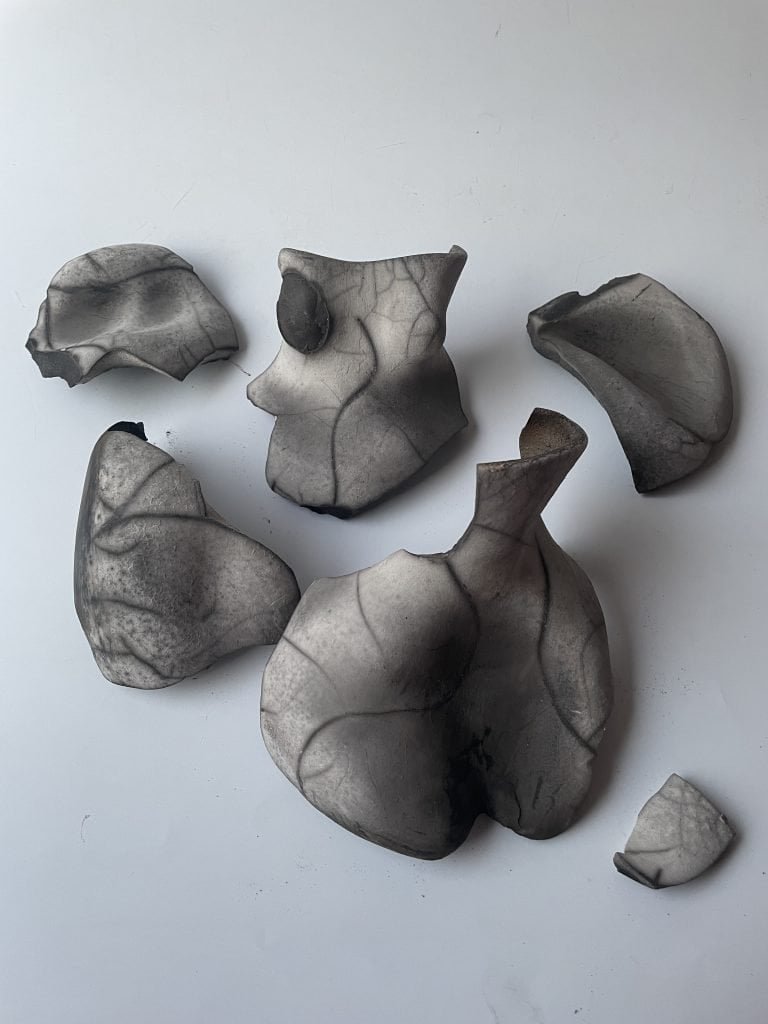 Kinsugi Projects
Kinsugi is the Japanese art of repairing broken pottery by mending the areas of breakage with lacquer dusted or mixed with powdered gold, silver, or platinum. As a philosophy, it treats breakage and repair as part of the history of an object, rather than something to disguise.
Stay tuned for the repaired raku artwork, also coming to my online shop.
Until next time, be well!