The Tallers Oberts, or Open Studios, of PobleNou consists of four days in which the artistic spaces of Barcelona's most creative neighborhood open their doors to the general public. The workshops offer a schedule of activities so that the visitors can get to know the artists' work in a more profound way.
The activities include practical workshops, exhibitions and presentations, live music, DJ parties, screenings and guided tours, and more!
At the 137° Ceramic Art Studio we welcomed hundreds of guests, shared our love for ceramics, our latest work, and had a lots of fun. Open Studios weekend is a great excuse to get everyone together to share and have a good time.
Exhibition Space
We hosted a collective ceramics exhibition showcasing new work from the students and resident artists. Guests are welcome to come and browse or take advantage and buy original, handmade gifts.
The main exhibition space included functional pieces, sculptures and decorative art showing the design techniques regularly taught in our courses and workshops. Our goal was to show the variety of techniques and styles that are possible in the clay arts.
Abstract sculpture
All guests were welcome to participate in the construction of an abstract sculpture that started taking shape on Thursday night. When the event finished on Sunday, we had a one-of-a-kind sea creature, complete with crabs, mermaids, coral and hidden faces all around.
We'd like to thank everyone who participated in this piece.
It's a real treasure!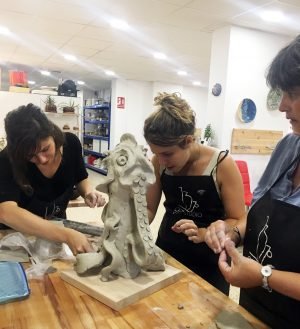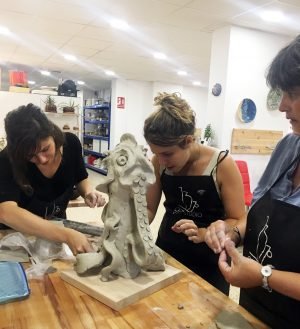 Wheel-throwing
I tried to find time to do wheel-throwing demonstrations during the weekend, but with so many visitors passing through, I ended up spending more time socializing. What time I did find, was a blast! Throwing on the wheel is almost as fun to watch as it is to do.
Guests also made their way back to the classroom to try the potter's wheel for themselves. By the end of the first day we had a waiting list going and many participants signed up to join our weekly wheel-throwing classes.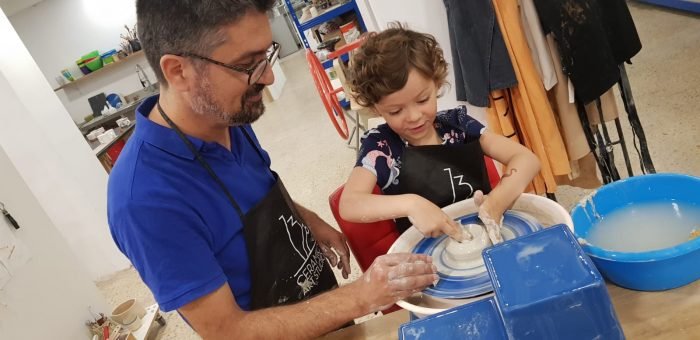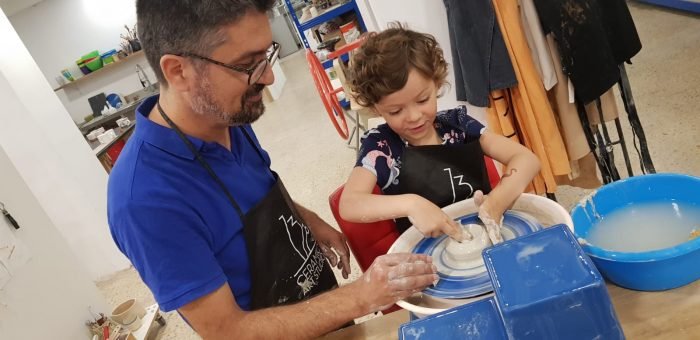 Pots for a cause
Lastly, the ceramics raffle was another big success. For every event at the 137° studio, students and resident artists donate their work for a raffle. This round, the main prize was a ceramic dragon incense holder made by @laranja.daterra. All funds raised during the event were donated to support the oncological treatment of Manuel Orellana, son of one of the students at 137º Ceramic Art Studio.
Up-and-coming Artist!
My favorite artist in this year's 137° TOP exhibition is from my colleague Nicholas John Taylor (@nicholasjohntaylor). Having started his career as a painter, working with oil paint and mixed-media, Nicholas recently made the jump to the ceramic arts. He creates unique, jaw-dropping tile murals.
They're painstaking one-of-a-kind works of art!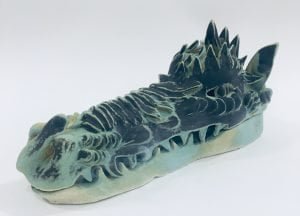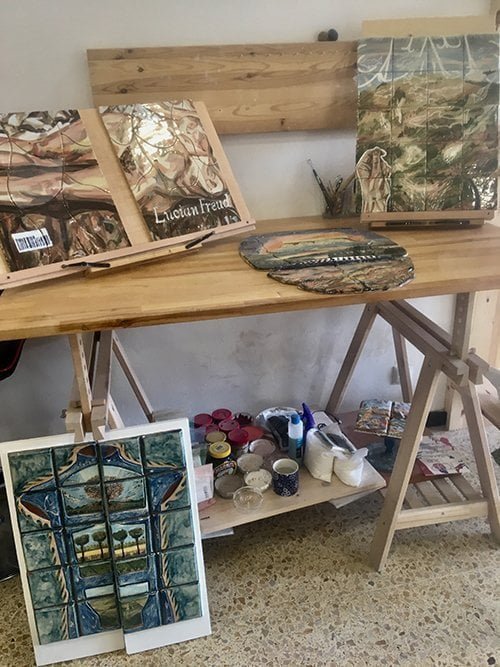 Stay in touch
Besides the open studio weekend, we also host fine art exhibitions, pottery pop-ups and other artistic events. Follow @137dgr to stay in the loop.
Also follow @TallersObertsPoblenou to keep up with the artists and activities related to Open Studios of Poblenou.
You can follow my work at @ameliajcreations. I hope to see you all soon!