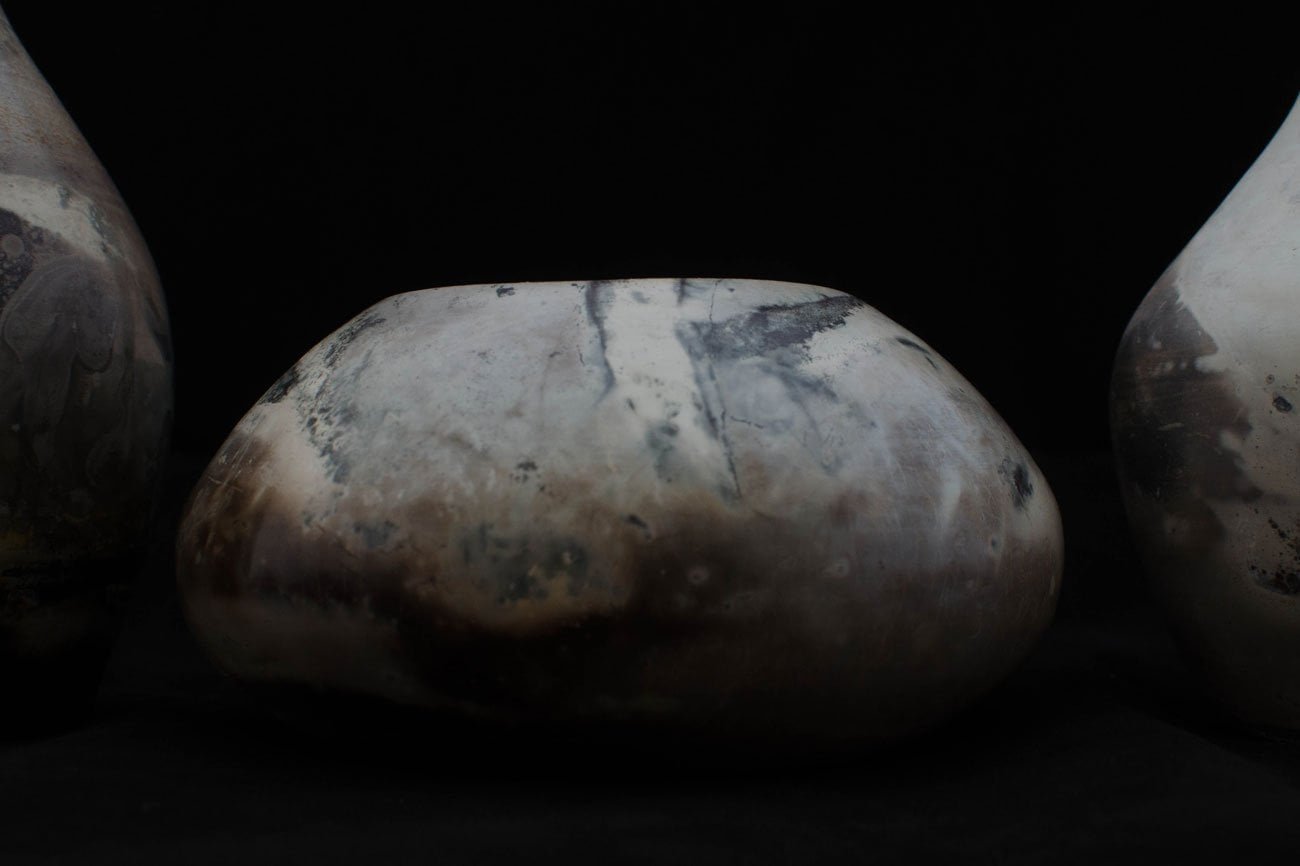 "Art is an opportunity to connect
with our unconscious & communicate
something lasting about our experience."
Amelia Johannsen is a ceramic artist who combines her Pacific Northwest roots with the eclectic influences of Barcelona, where she has lived since 2005. Her distinctive artworks bring together rugged textures, organic shapes, and coastal colors to create contemporary art with shapely curves and a refreshing free-spirited vibe. Amelia's ceramic creations are featured in private collections, exhibitions, galleries, and international media.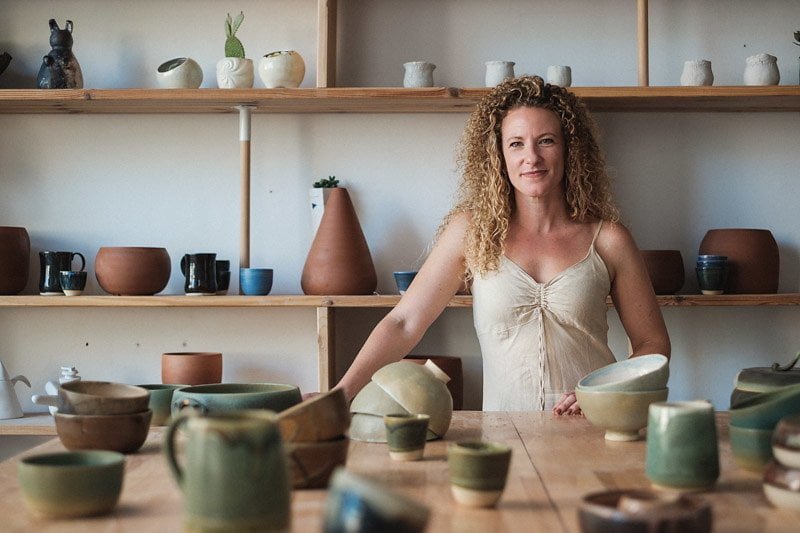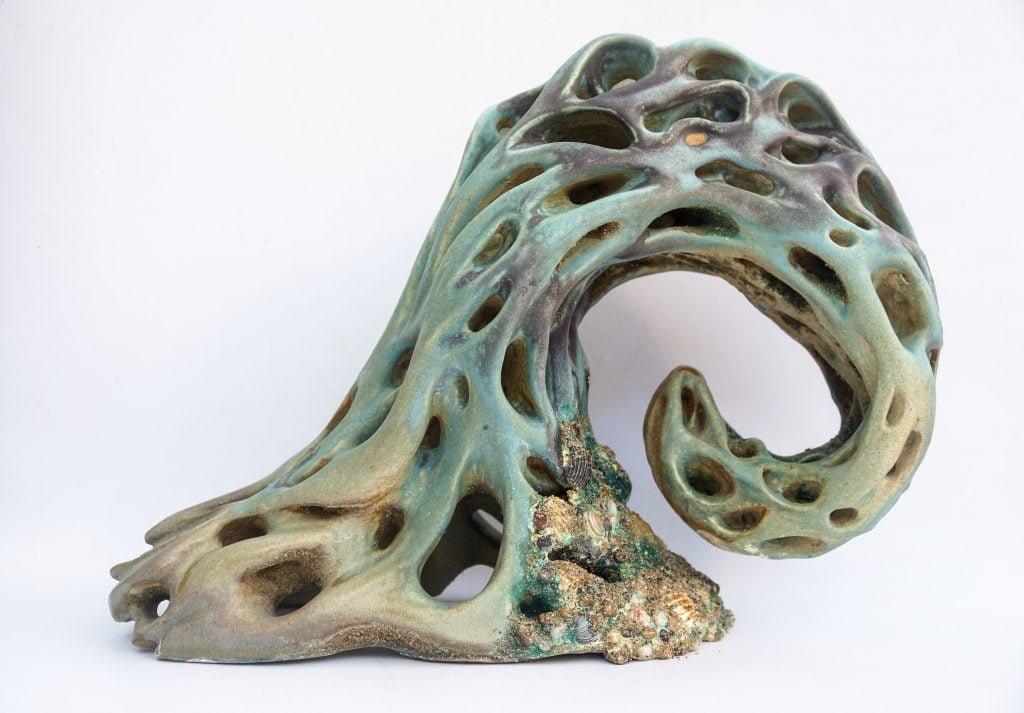 Waves & Curves
The mesmerizing trance of flowing rivers and crashing ocean waves has always captivated my senses. In the presence of water, I find myself most connected and at peace, making it my ultimate source of inspiration.
My artistic process flows intuitively, guided by a desire to play and explore. Each piece I create is a unique expression, crafted with care and imbued with a touch of spontaneity. Whether it's a one-of-a-kind piece or a limited production, my art emerges from this fluidity, ensuring that every creation carries a distinct essence of its own.
Celebration of Vitality and Flow
Through my artwork, I have the privilege of sharing my deeply-held ideals and core values with the world. Mindfulness, environmentalism, feminism, and compassion for all beings are at the heart of my creative expression.
As an artist and creative entrepreneur, I embark on a journey to spread my ideas and perspectives. On my dedicated ceramics blog, I offer insights into my craft and share my artistic vision. Additionally, I founded FrikiFish, an online magazine that serves as a platform to showcase stories about art and emerging talent in the vibrant city of Barcelona.
Together, these endeavors allow me to amplify my voice and contribute to a broader conversation about the power of art and its potential to inspire change and cultivate a more compassionate world.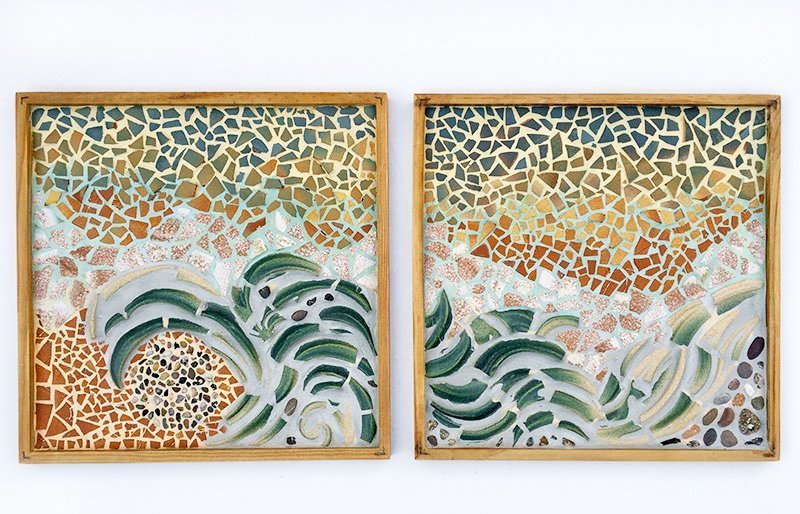 Exhibitions
1/11/22 – Winner. Fine Clay Art, Aretrepreneur.
5/03/20 – Collective exhibition. 'Dones Transitant', Centre Cívic Barceloneta, Barcelona Spain
31/07/19 – Best in show for 3-dimensional art. 4th Annual Waterscapes Competition, Fusion Art, Palm Springs CA, USA
14/06/19 – Collective exhibition.'Cerámica y Madera' – 137° Ceramic Art Studio, Barcelona
30/03/19 – Collective exhibition. 'Verde' 137° Ceramic Art Studio, Barcelona
14/12/19 – Collective exhibition. 'Luz' 137° Ceramic Art Studio, Barcelona