I'm honored to have my work chosen as a winner of the Fine Art Clay Competition from @artrepreneur_og. The piece that was chosen comes from a collection that is very meaningful to me—fine art clay plates made to reconnect us with our humanity.

The Resilience ceramic plate was inspired by the woods following a heavy storm, when you can listen to the breaking limbs of creaking trees. Created using black stoneware clay with twigs dipped in liquid porcelain and glaze.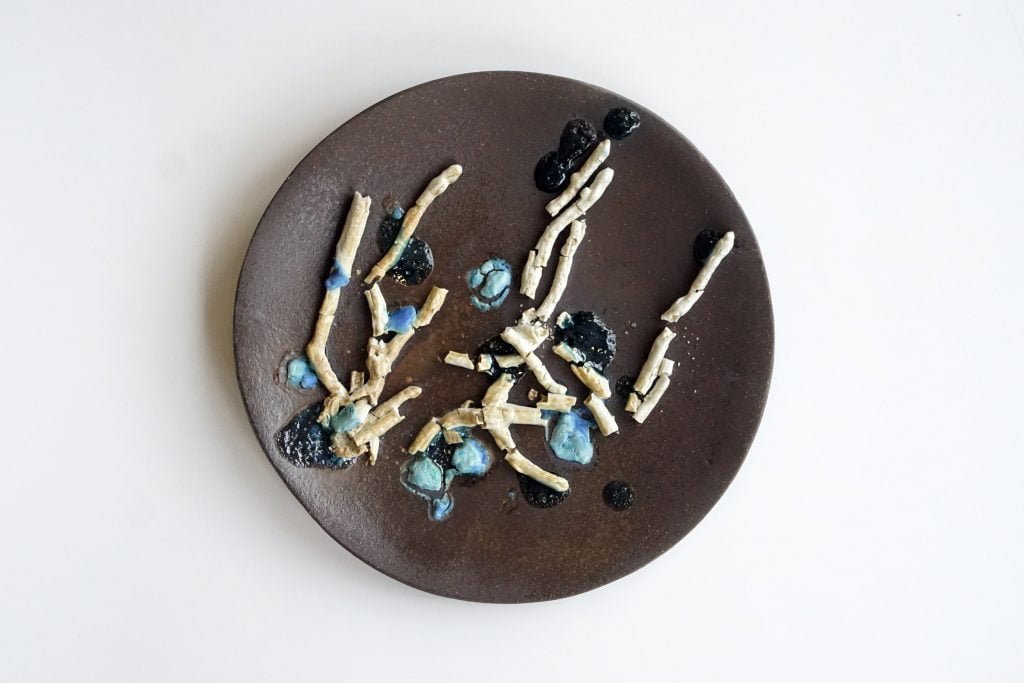 "An element of rebirth exists in the skeletal quality of these ceramic works as one considers the permanence now established through the firing process. Using nature as a springboard, the work is elevated to reliquary status as an offering of sorts to those who seek refuge in the visual menagerie of these delightful fragments of life. – @herbweaverworkspottery
The Collection
The Life Cycles collection of ceramic art plates speaks to the complex and sometimes contradictory relationship between humans and nature. It's a story of abundance followed by destruction and rebirth—above all, it's about resilience.
The series of five hanging plates (Harvest Moon, Waves Crashing, Washout, Resilience, and the Phoenix Factor) are all made from black and white stoneware clay, combined with twigs and plants dipped in liquid porcelain. They're created using only my hands to manipulate the natural materials in a simple press mold.
From the Jurors
When we think of ceramics the functional generally comes to mind. With this call Artrepreneur sought wall-activated ceramic works that subverted that historical use. Clay is a wonderfully malleable material with so many shape and color options, from the clay itself to choices of glaze and even the firing conditions. We were not disappointed by the breadth of work received and choosing just three pieces was challenging given the quality of the overall submissions. – Kevin Clancy